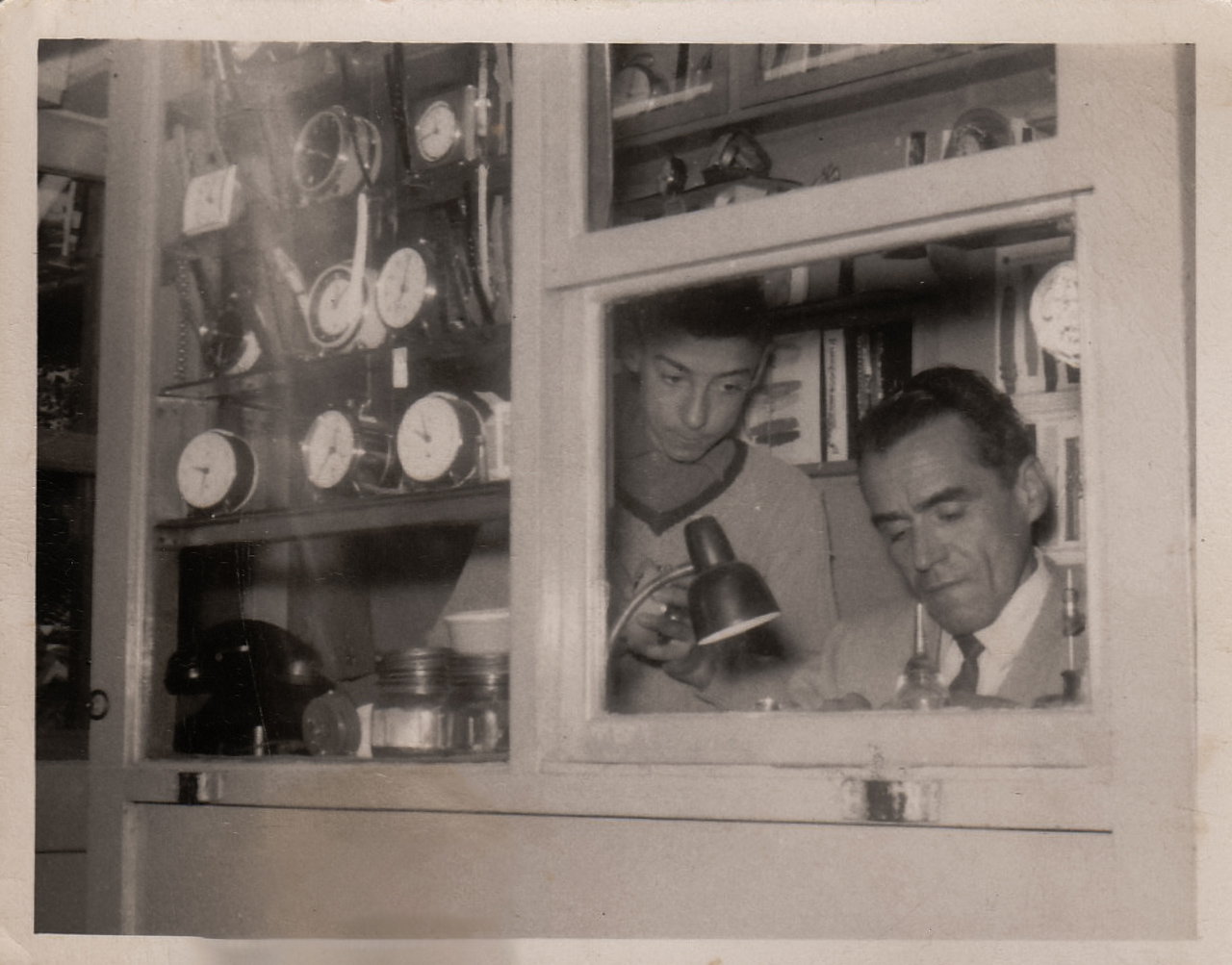 The history of the family business goes back in time, more specific in 1956 when Panos Grigoropoulos began his activity as a watchmaker in a small place on Pesmatzoglou street.
The historical continuity came from Yannis Grigoropoulos. He began his careers next to his father, Panagiotis. He graduated from the Watchmaking School in 1968, he also earned an annual scholarship for a school in England. In 1971 he started with the store on Lekka and Kolokotroni Street, where he is located until today.
He was the first to start repairing electronic watches (quartz), while he never left the traditional repairing of wall clocks and cuckoo clocks as well as mechanical and automatic mechanisms.
The next generation is now active in the family business introducing new directions not only for repair and restoration but also in the commercial part with eyes at the global market.
With the knowledge of the market and continuously growing cooperation in Greece and abroad, Horologium could offer a variety of watches, vintage, second hand and new, so you could find your dream watch.
The business moto is any kind of watch – whatever it needs!