Creux Automatiq in Greece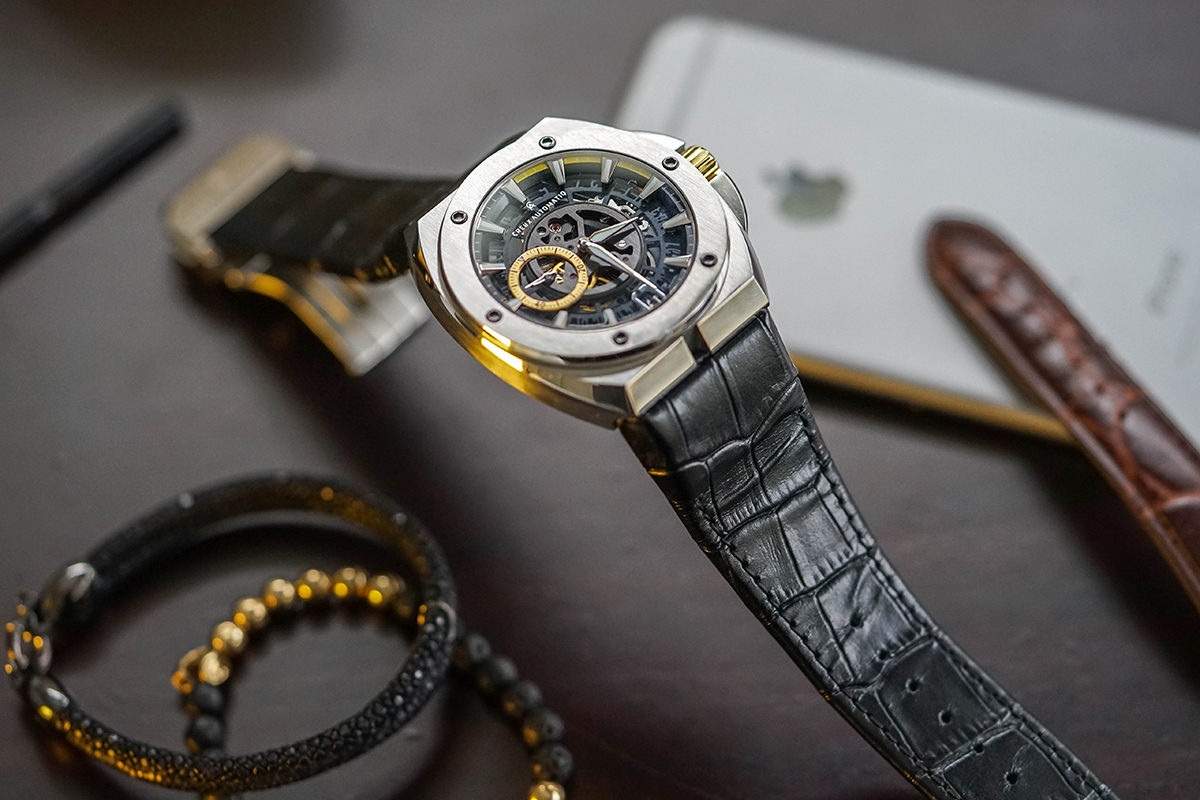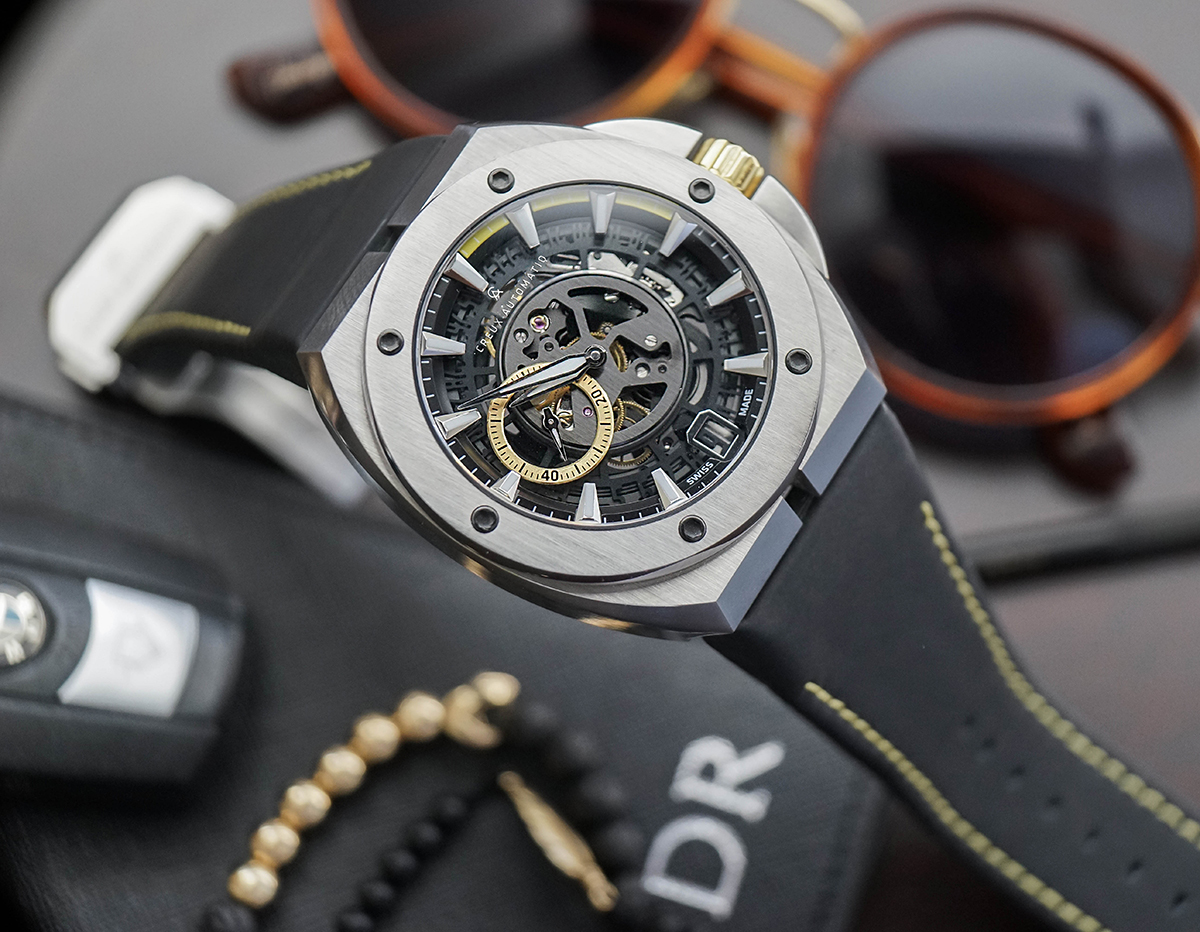 Inspired by modern architecture, and luxury vehicle design, the first model " Ghost" was produced as an all round timepiece. Built to handle the elements of the most rugged sportsmen, it still commands elegance and style, and suits both a casual and formal look.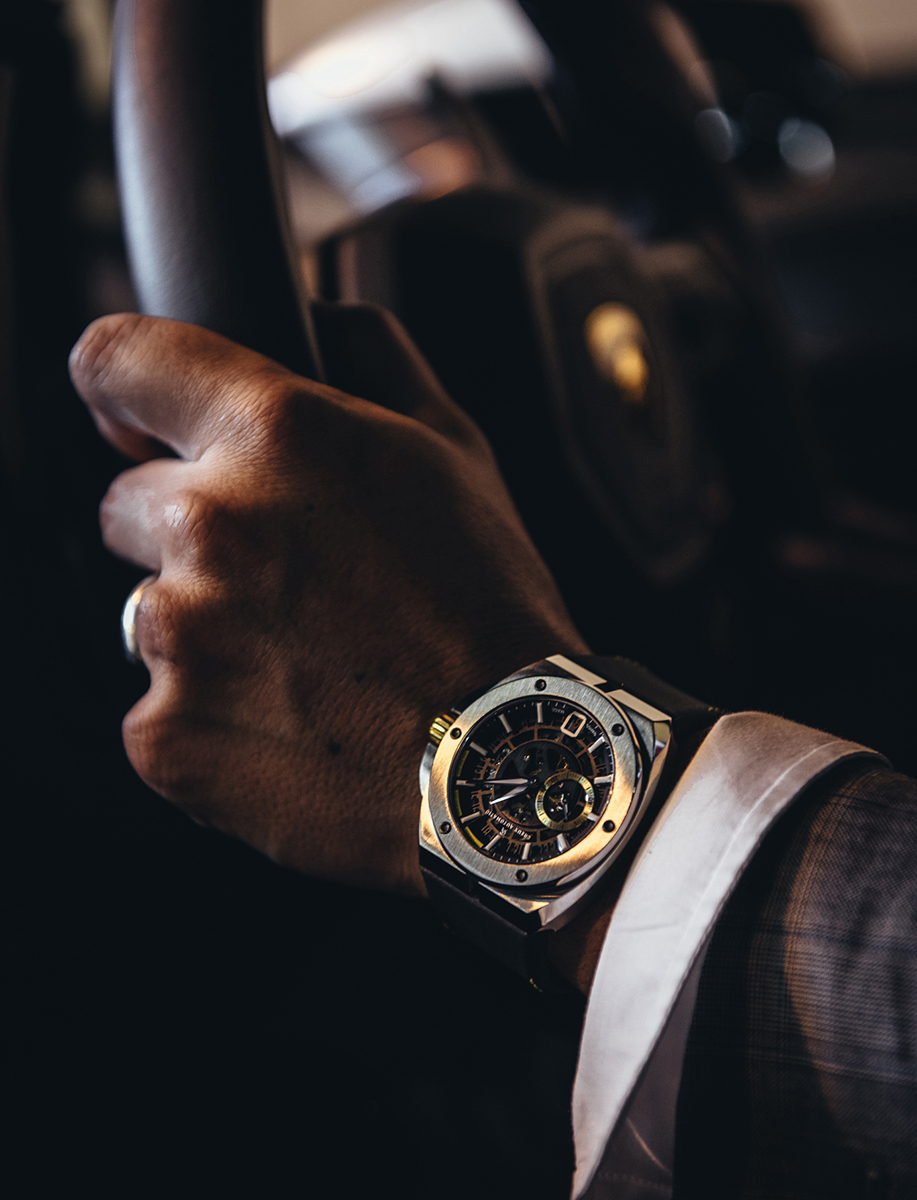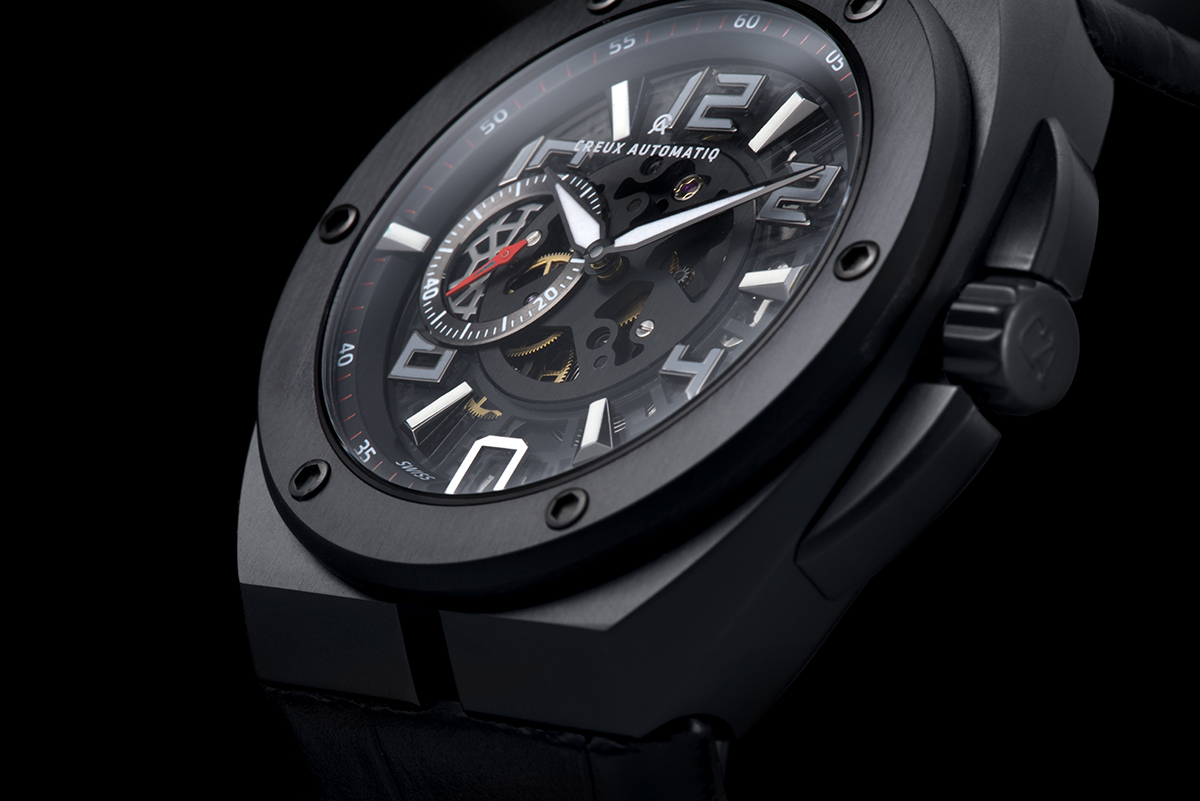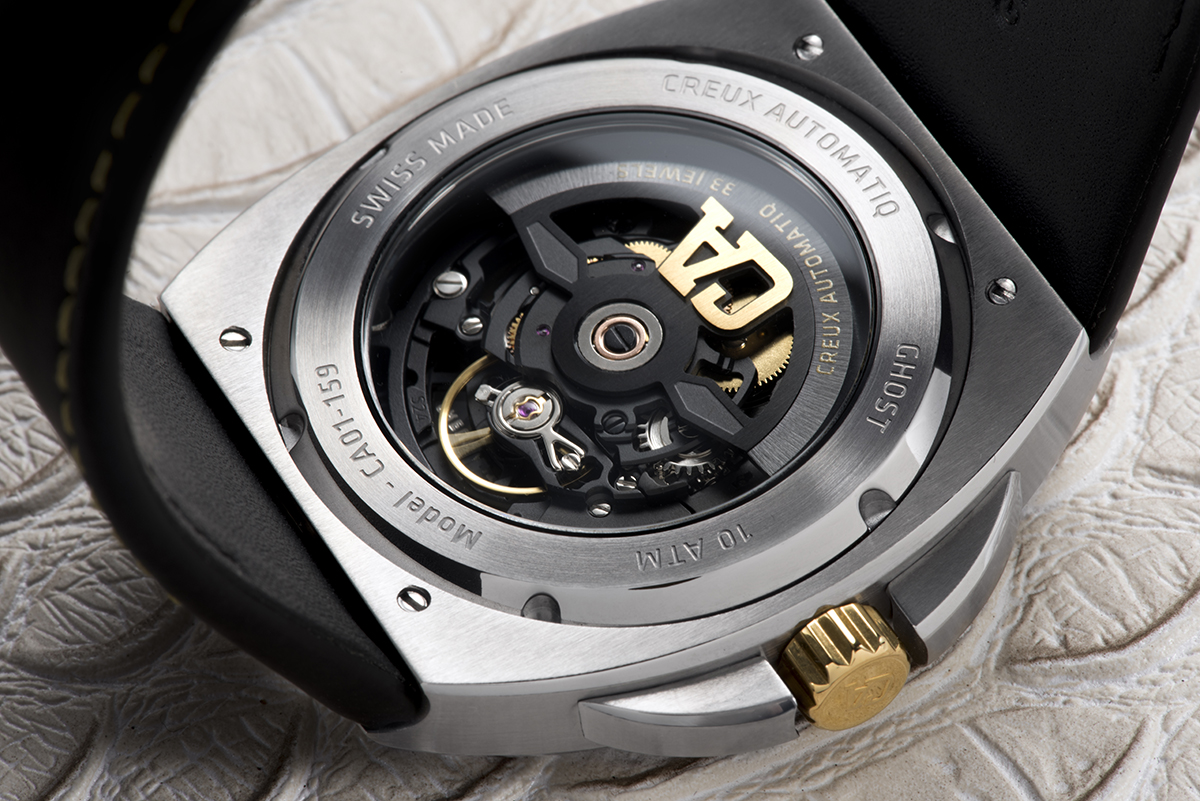 The "Ghost" movement features a skeletonised date wheel. This is a new decoration of a classic function. The skeletonised date enables the wearer to see even more depth into the watch, revealing all the intricate moving parts that make up an automatic timepiece.
Made from 316 L surgery grade Stainless Steel, the case is made tough. It has been beautifully finished with a combination of both high polished and finely brushed surfaces. The way the case facets catch in a certain light, gives it a really dynamic appearance, while the gun metal metallic finish of the movement bring more subtlety to the design.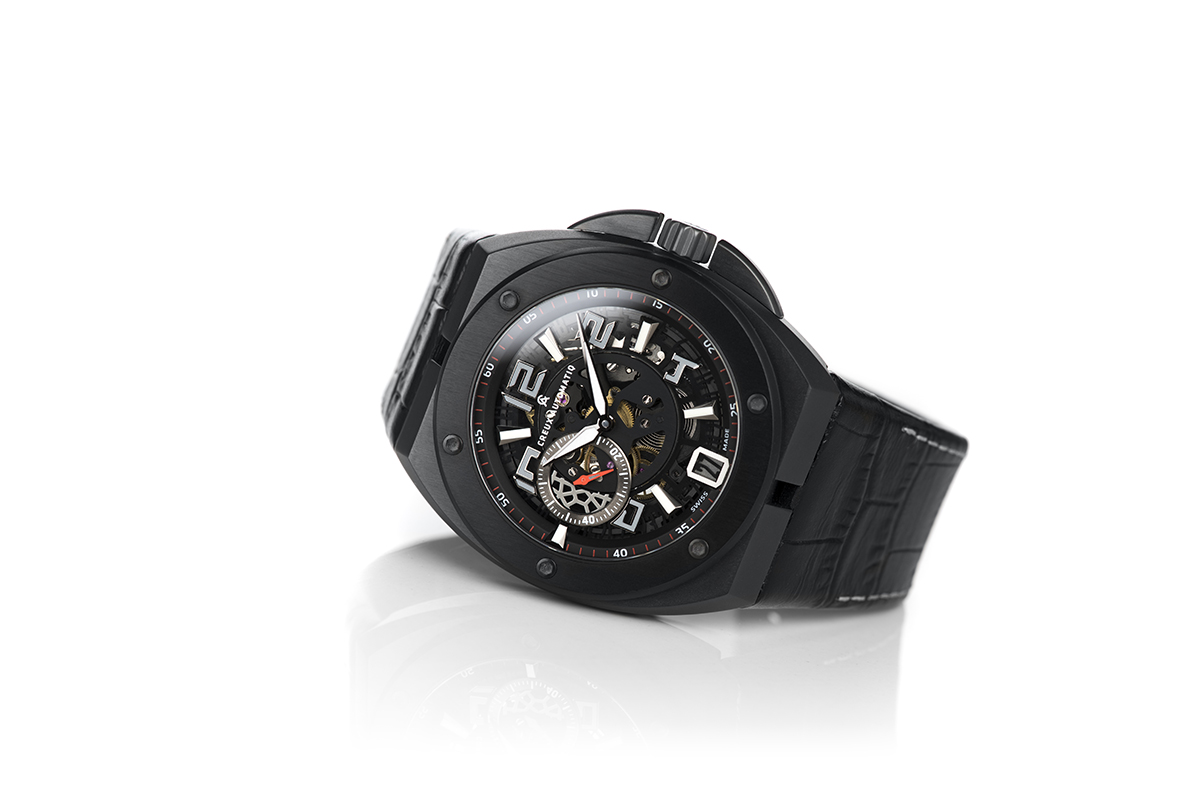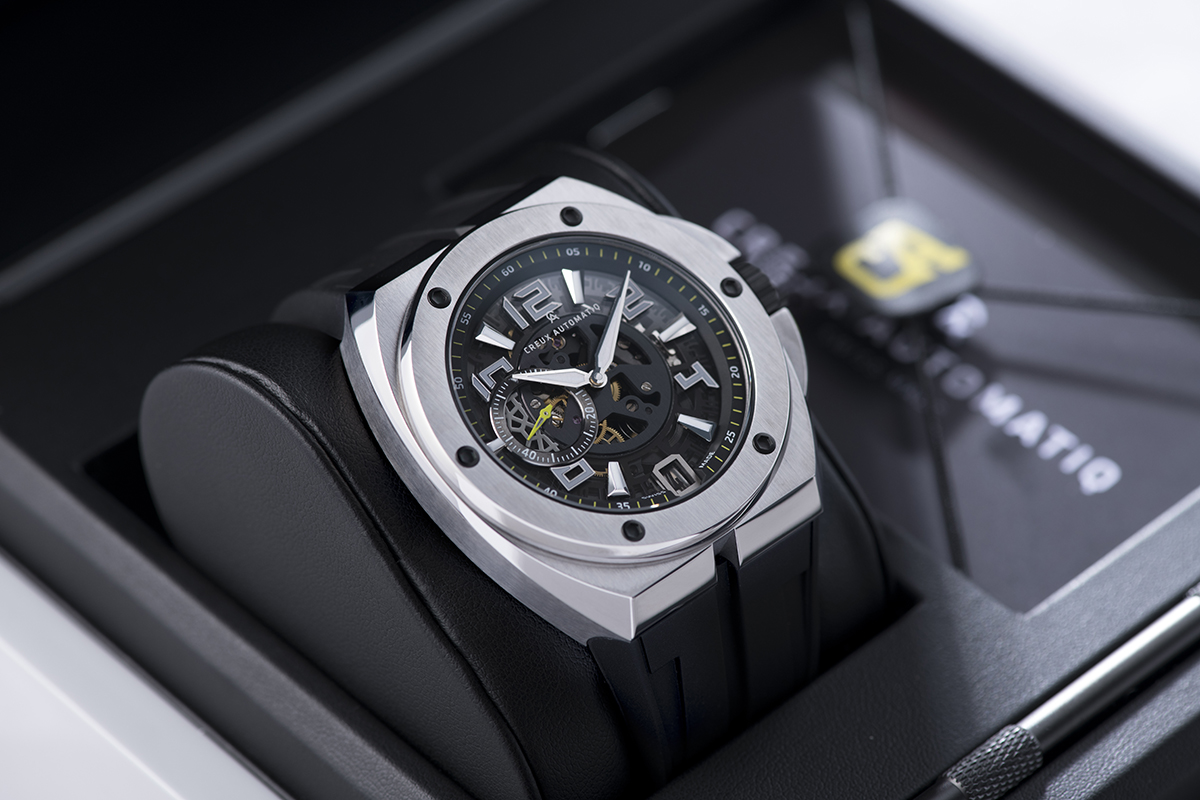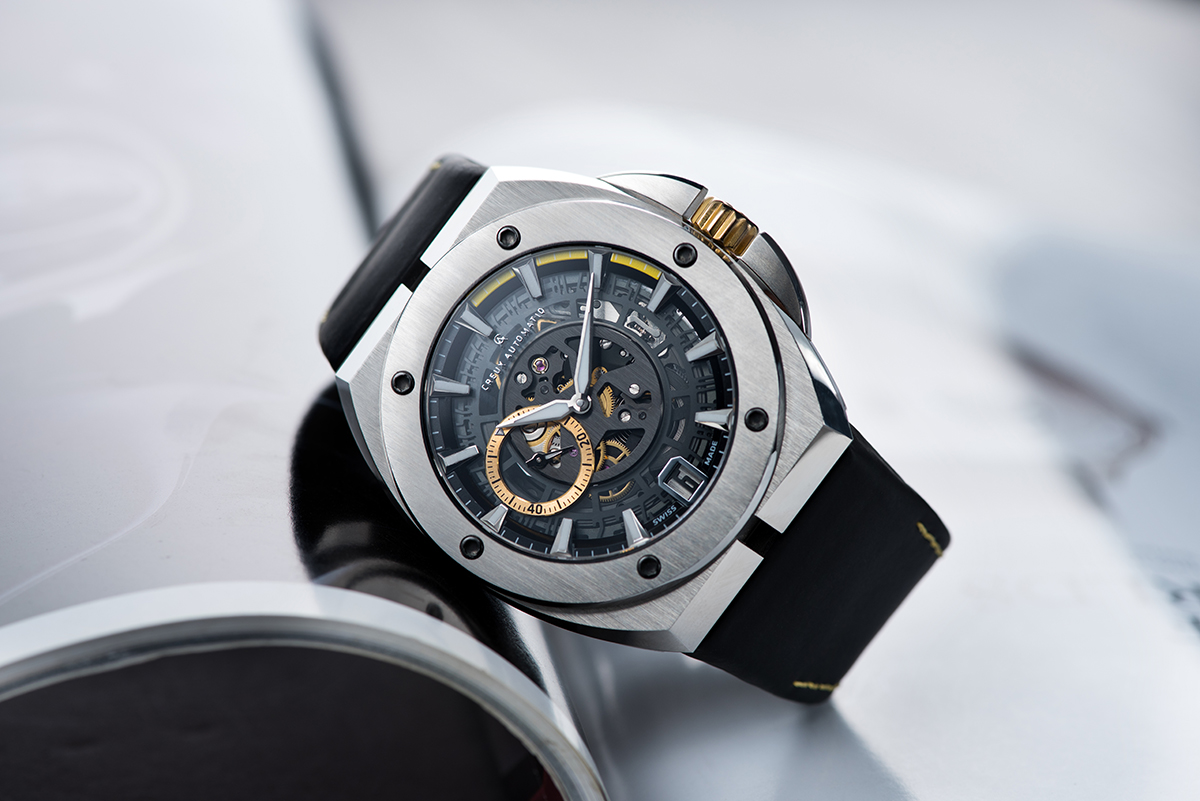 Τhe Ghost features a Sapphire crystal that is tough and scratch resistant, it also features a new strap style unique to the Ghost, where changing from strap to strap is made easy with the Creux Automatiq watch tool provided.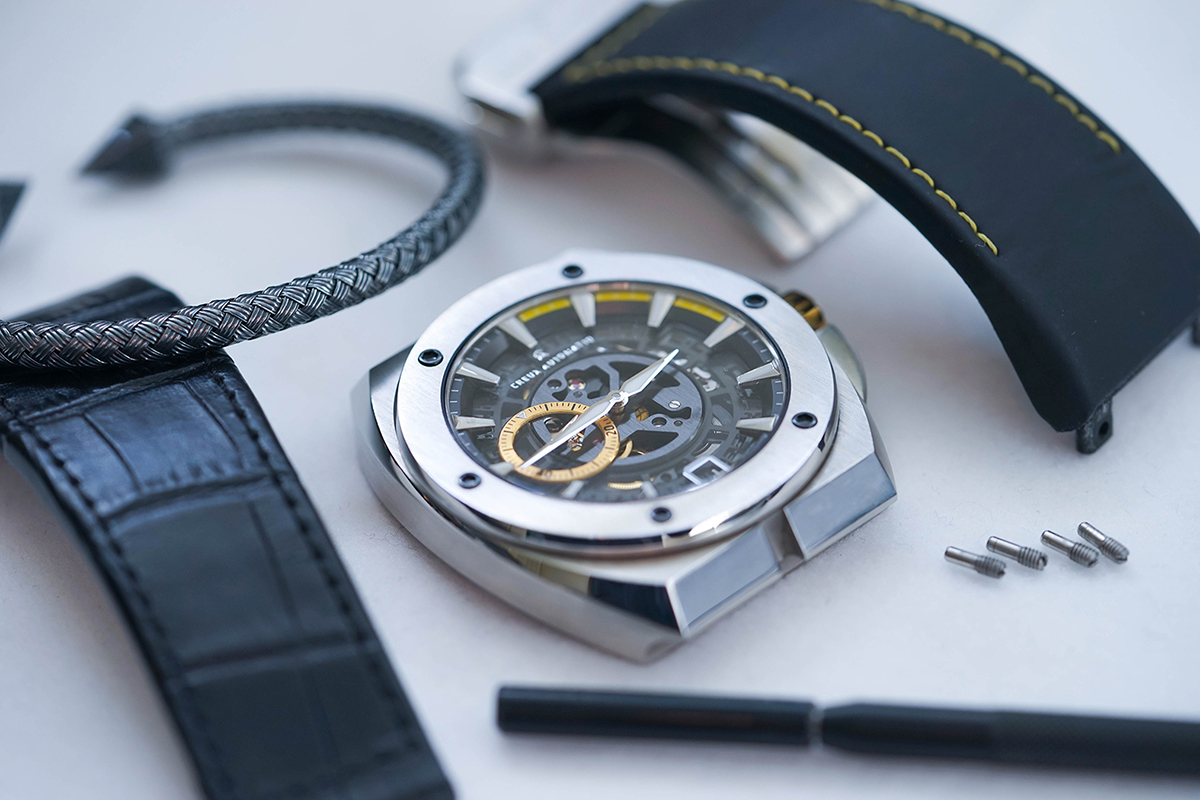 For more information about the models. The availability and the purchase of the watches please contact us.